Welcome To Great Dalby Church
The spire fell down in 1658.........................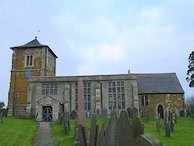 St Swithun's Church - Great Dalby
"If it rains on St. Swithun's Day, it will rain for 40 days"
SOSS!!
Please help us
S
ave
O
ur
S
t
S
withuns church. The ancient building is being cared for during the Covid19 pandemic by a dedicated team of Parochial Church Council members. Rest assured we have a much-loved little church for you to use, once the dangers are deemed to be over.
by kind invitation from Vine Farm Dairy, we were able to provide a cake shop for church funds on Saturday 12th September 2020.
After an amazing effort, £646 was raised in 3 hours. Thanks to everyone. Bakers & Buyers.
If you have a safeguarding concern, then please contact our local Safeguarding Co-ordinator. Contact information is displayed in church. If you wish to speak to the Diocesan Safeguarding Team, or to someone outside the church, their contact details are available here

https://www.leicester.anglican.org/about/safeguarding/
GREAT DALBY BEING GREAT
Save