Welcome To Great Dalby Church
The spire fell down in 1658.........................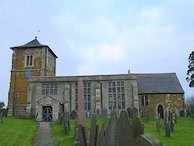 St Swithun's Church - Great Dalby
"If it rains on St. Swithun's Day, it will rain for 40 days"
Revd Jane Walker is currently on sick leave. (dated 27th July 2020)
SOSS!!
Please help us
S
ave
O
ur
S
t
S
withuns church. The ancient building is being cared for during the Covid19 pandemic by a dedicated team of Parochial Church Council members. Rest assured we have a much-loved little church for you to use, once the dangers are deemed to be over.
If you have a safeguarding concern, then please contact our local Safeguarding Co-ordinator. Contact information is displayed in church. If you wish to speak to the Diocesan Safeguarding Team, or to someone outside the church, their contact details are available here

https://www.leicester.anglican.org/about/safeguarding/
GREAT DALBY BEING GREAT
Save